Lydia Evans gave some great advice on layering some of the beautiful flower stamp sets from Altenew in her "All About Layering 3" class. Her tips really helped me with those intricate, multi-layer stamps that can prove stubborn for me to line up at times. I recommend Lydia Evans' and Nicole Picadura's (All About Layering 1 and 2), classes on stamp layering. Their insights and techniques definitely put the joy into stamping these beauties.
It's A Special Day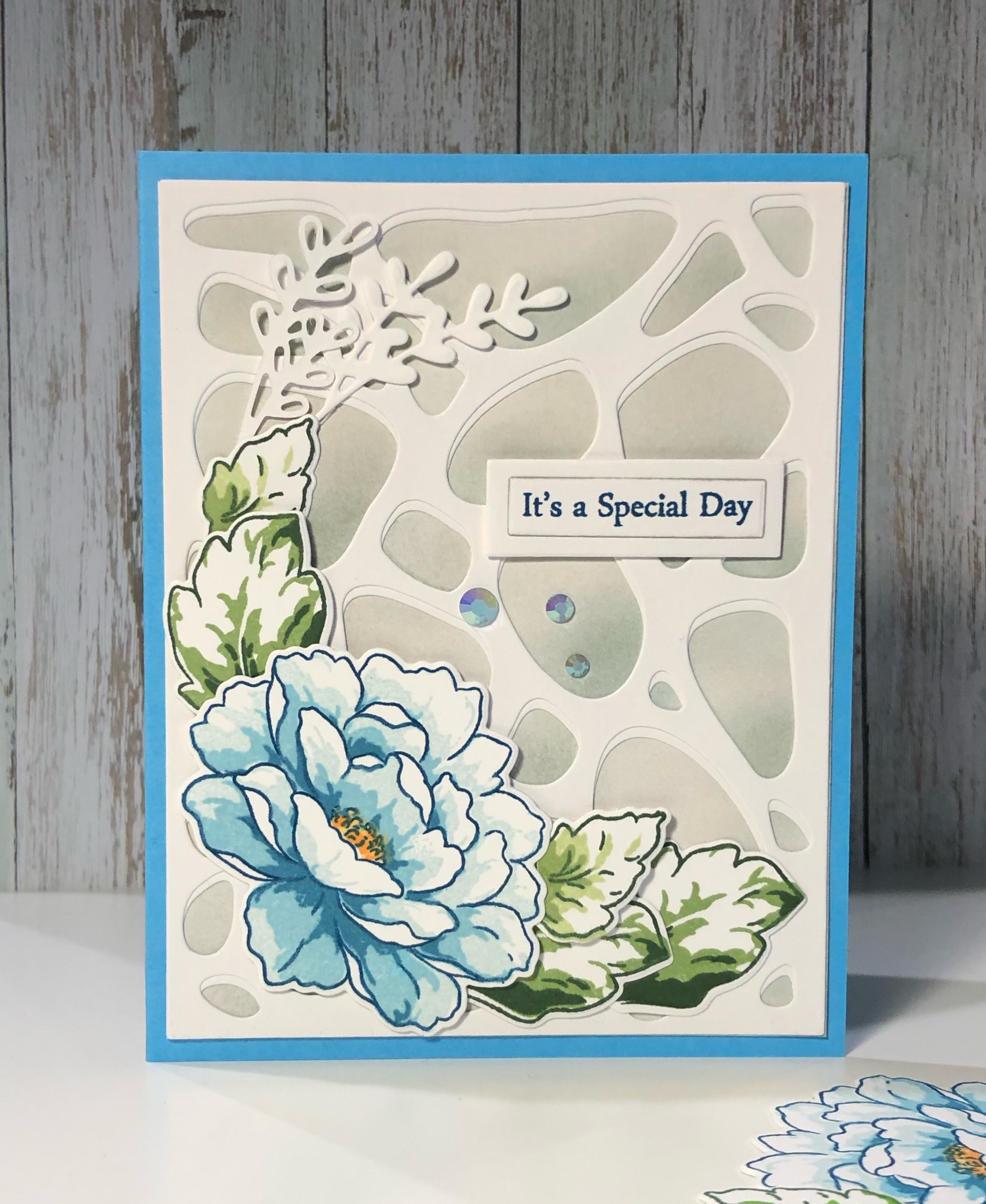 For this card I used Altenew's Lush Garden Stamp set and Crisp Dye Inks. I stamped the outline of the flower with Arctic Mountain then used Polar Bear, Icy Water, and Winter Lake for the subsequent layers. The center was stamped using Sunkissed and Orange Cream. The outlines of the leaves were stamped in Evergreen and the layers are Frayed leaf and Forest Glades.
I used Altenew's Calming Reflections cover die for the background. To me, this cover die could be water or cobblestones…for this card I decided to go with the cobblestones. I cut it three times from white cardstock; One was used as stencil and the other two were slightly offset and glued together for the background piece. I started by blending Silver Stone and Sea Glass over the stencil onto white cardstock, I then added some white pigment ink over the very top of the cobblestones to give dimension.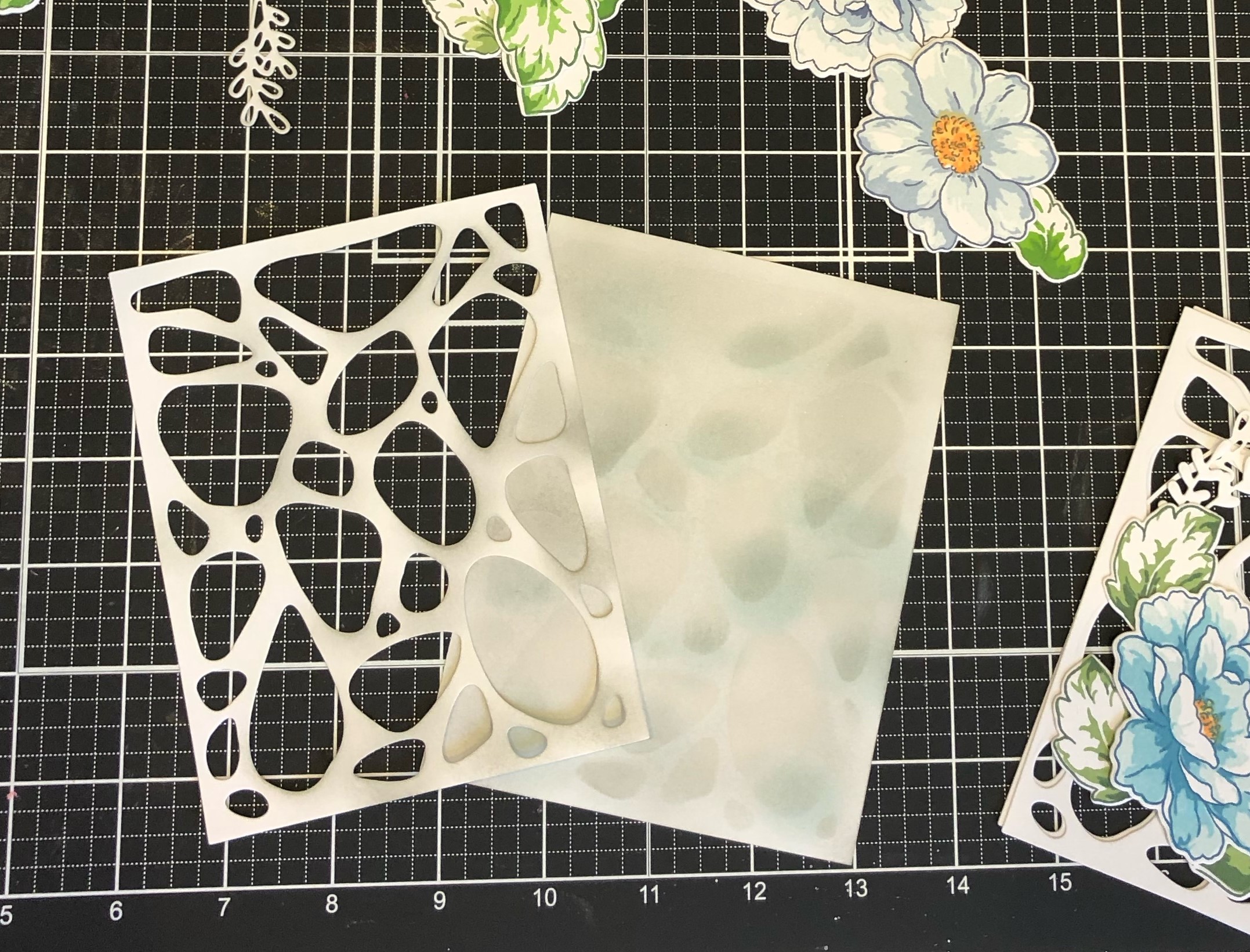 The white pigment ink left a faint shimmer that almost looks like the fine quartz you often see on the surface of stones…what a lovely, unexpected surprise 🙂 All of the background pieces were adhered together and put on a card base made from Stampn'Up Tahitian Tide cardstock. The saying is from Persian Motifs and was stamped in Arctic Mountain. The leafy sprigs cut from white card stock are from Stampn'Up's Royal Peacock set and the gems are from Pinkfresh.
You Are Incredible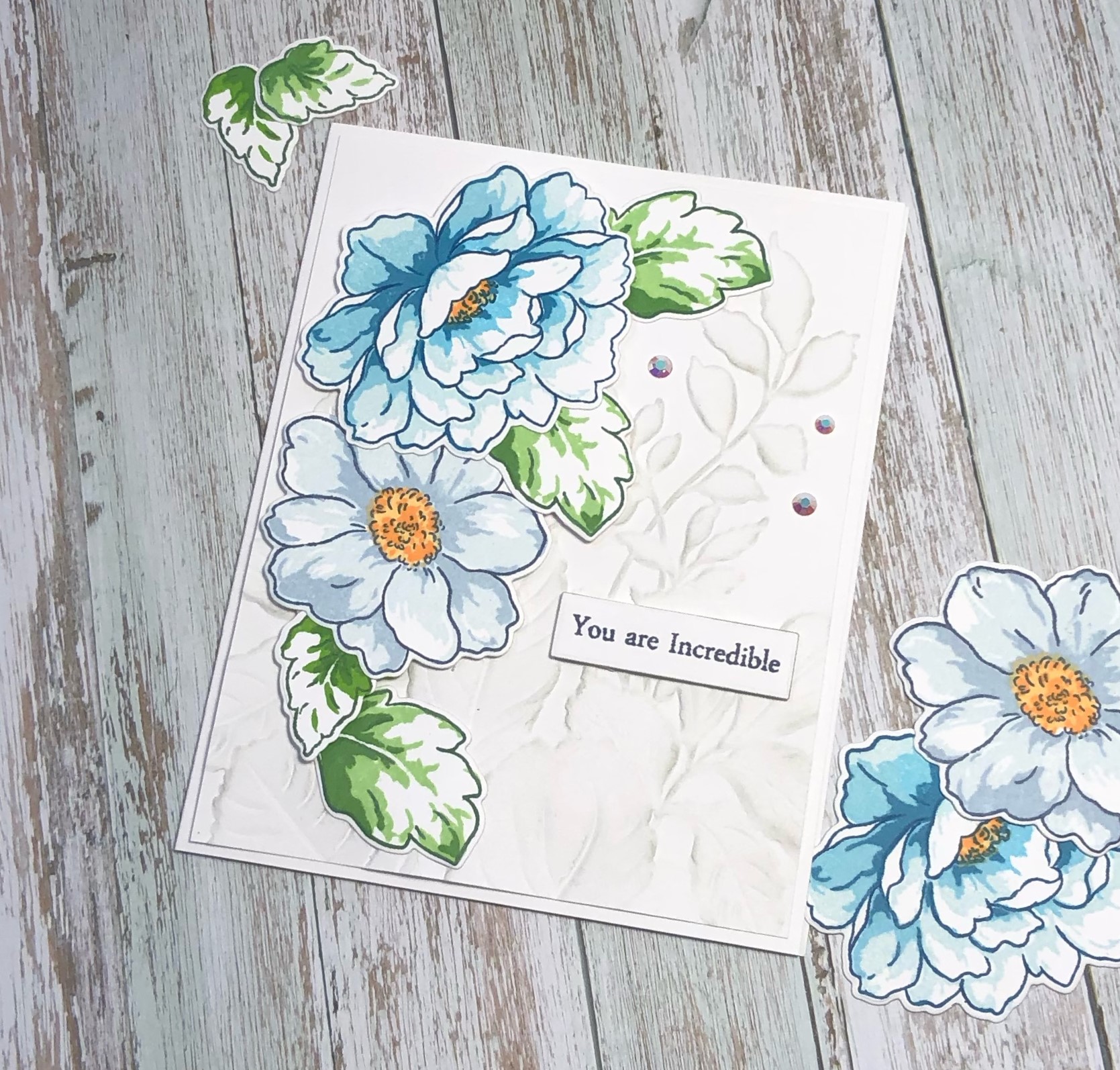 I used the same stamp set for this card, but added in Desert Night, Dusk, Ocean Waves, and Sea glass for the other flower. The leaves on this one used Shadow Creek, Grass Field, and Firefly. For the background I used Altenew's Always Sunshine 3D embossing folder. I gently spritzed heavy white cardstock (Neenah Classic Crest 110lb Cover) with water before putting it into the embossing folder and running it through my die cutting machine. I let it dry then gently blended Limestone ink over the top. I wanted to just catch the edges of the embossed image to give it some depth…these are layering classes after all 🙂 ! This was attached to a white card base, the gems are from Pinkfresh and the saying from Persian Motifs was stamped in Desert Night.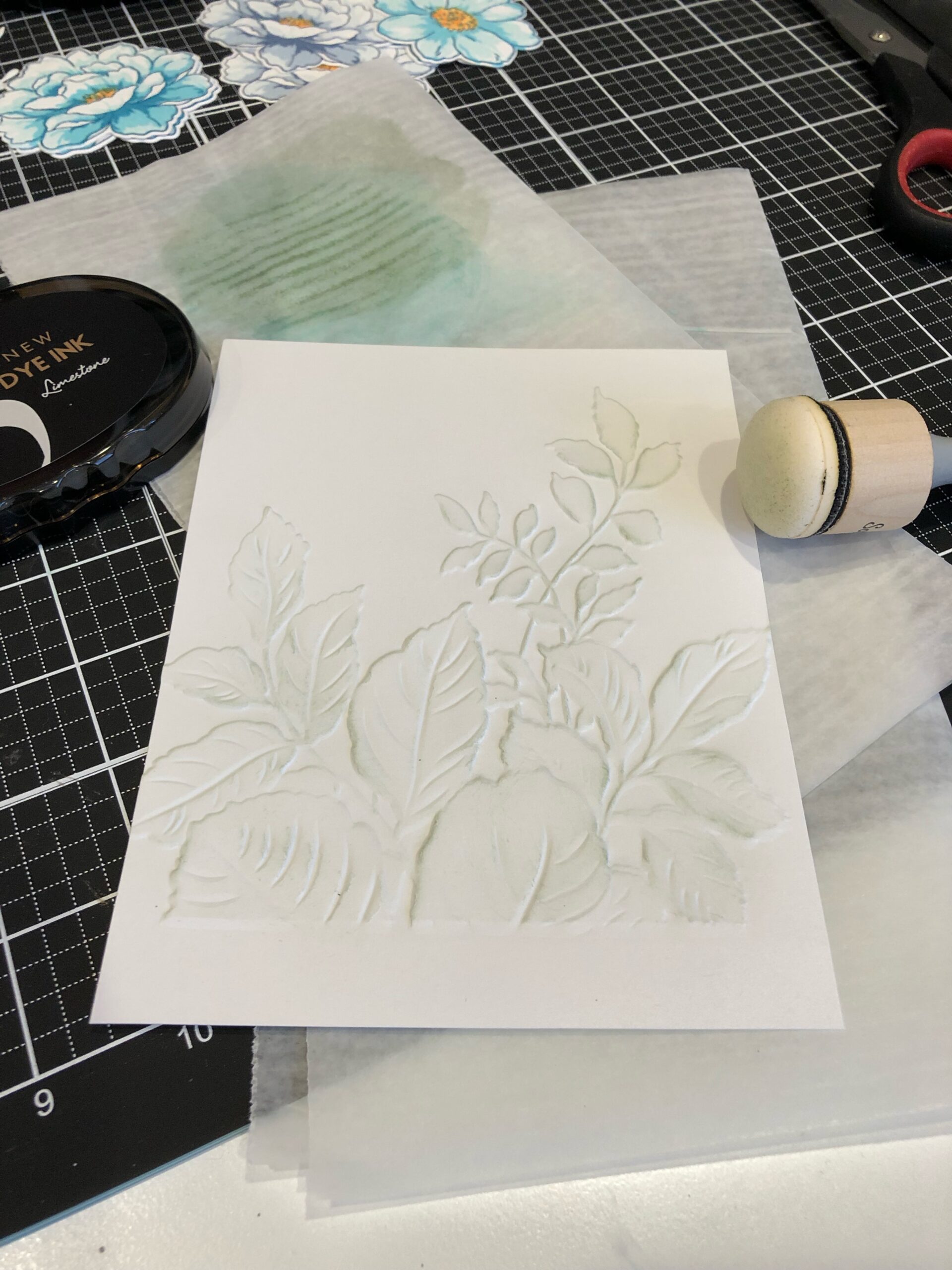 Just Thinking
These cards took me awhile to finish; I enjoyed the process but got quite stuck on the flower/leaves arrangement. I had them sitting on my craft table for some time just moving the pieces around here and there, then take a picture…then look at the picture. I did this over and over. I couldn't commit to a final arrangement for the life of me. Was I scared to commit? Did I have cold feet? Did I have gluer's block? This was just flowers on a card, not some life changing decision! What was wrong with me? Well one day I finally said (to myself of course 🙂 ), "That's it! I'm stopping this madness and getting my glue out!" I am glad I did. There are probably many other combinations that may or may not look better, but I am happy with the outcome, and happy that I finally decided on a arrangement 🙂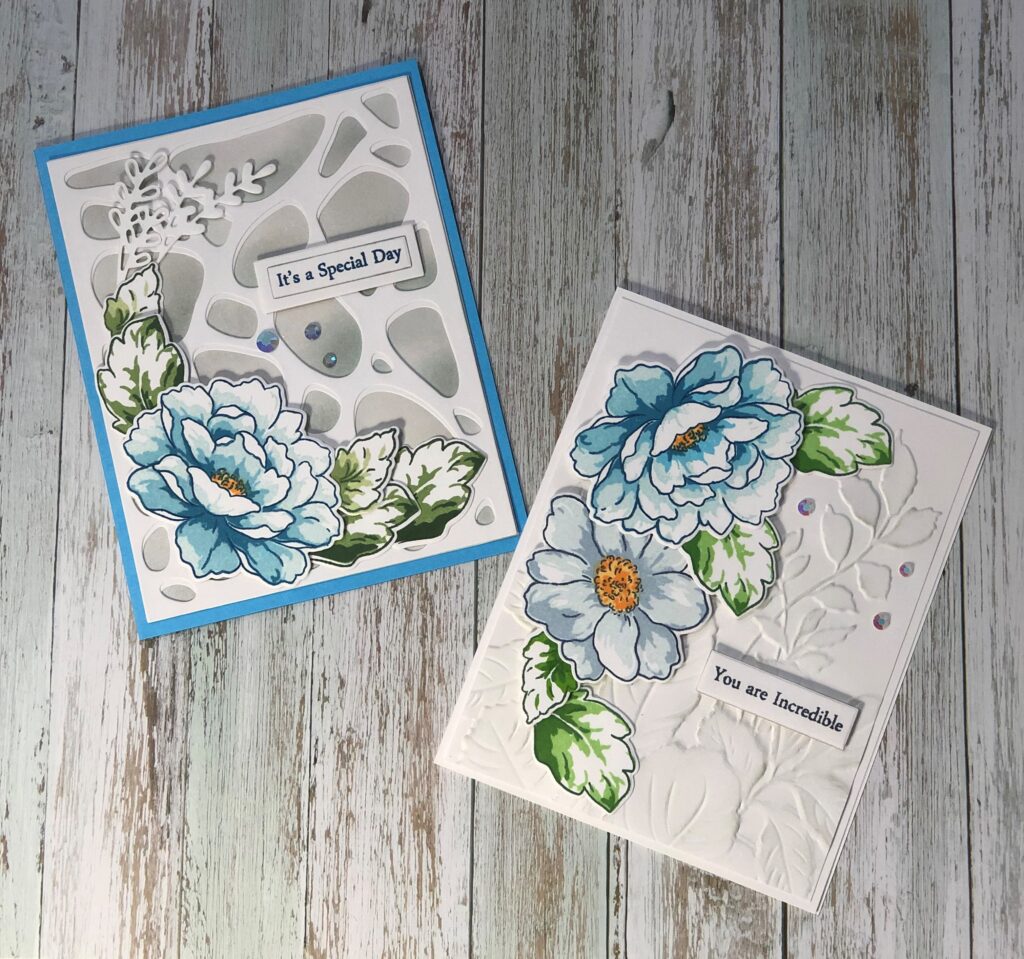 Thanks for stopping by and have a wonderful day!
Carol