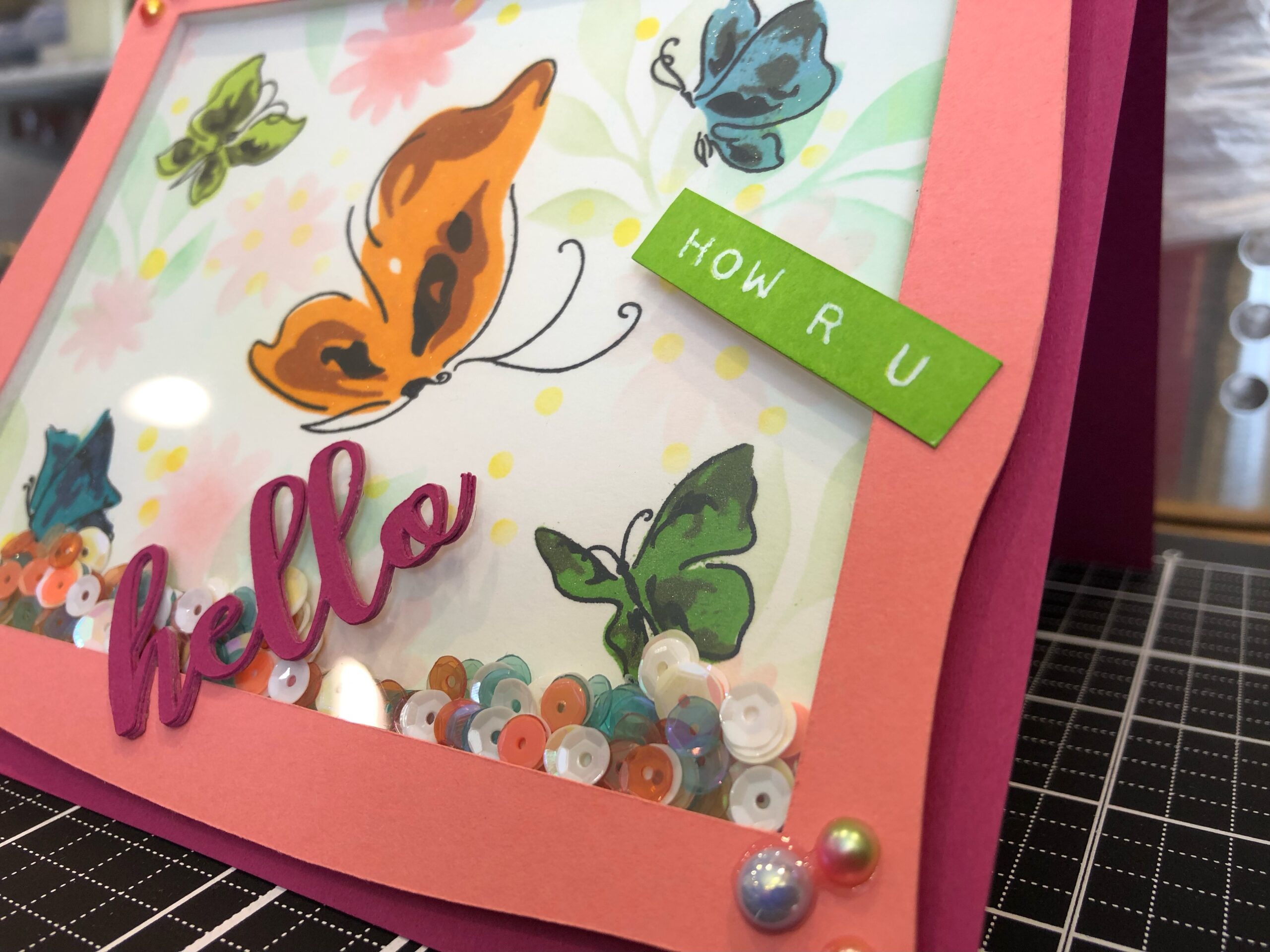 Inspiration
Nichol Magouirk brought wonderful inspiration for a card I have been wanting to try…Shakers! Shakers have so much bling…Ah…sweet, sweet BLING! 🙂 Spring is here with it's lovely weather, flowers and fauna, so for this card I wanted a bokeh flower field with jeweled colored butterflies fluttering about. I just got the Jewel Tones ink from Altenew and have been eager to try them out, so I used them with the Painted Butterflies stamp set. I used the Playful Patterns layered stencil set for flower field.
Inky inks
Amongst the butterflies, flowers, leaves, dots and background, I used a bunch of beautiful Altenew colors. Here it goes:
upper left butterfly is Bamboo and Green Opal
upper right butterfly is Turquoise and Green Onyx
lower left butterfly is Teal Cave and Tanzanite
lower right butterfly is Green Fields and Green Opal
the middle butterfly is Snapdragon and Red Jasper.
The bokeh flowers are Pink Diamond, Frosty Pink and Coral Bliss; the leaves are Frayed Leaf and Sweet Leaf; the dots are Fresh Lemon. I used a little Dew Drops ink on top for some sky blending and Firefly on the bottom for ground, although you can barely see it in the finished card. I added some Wink of Stella to the butterflies for some lovely shimmer.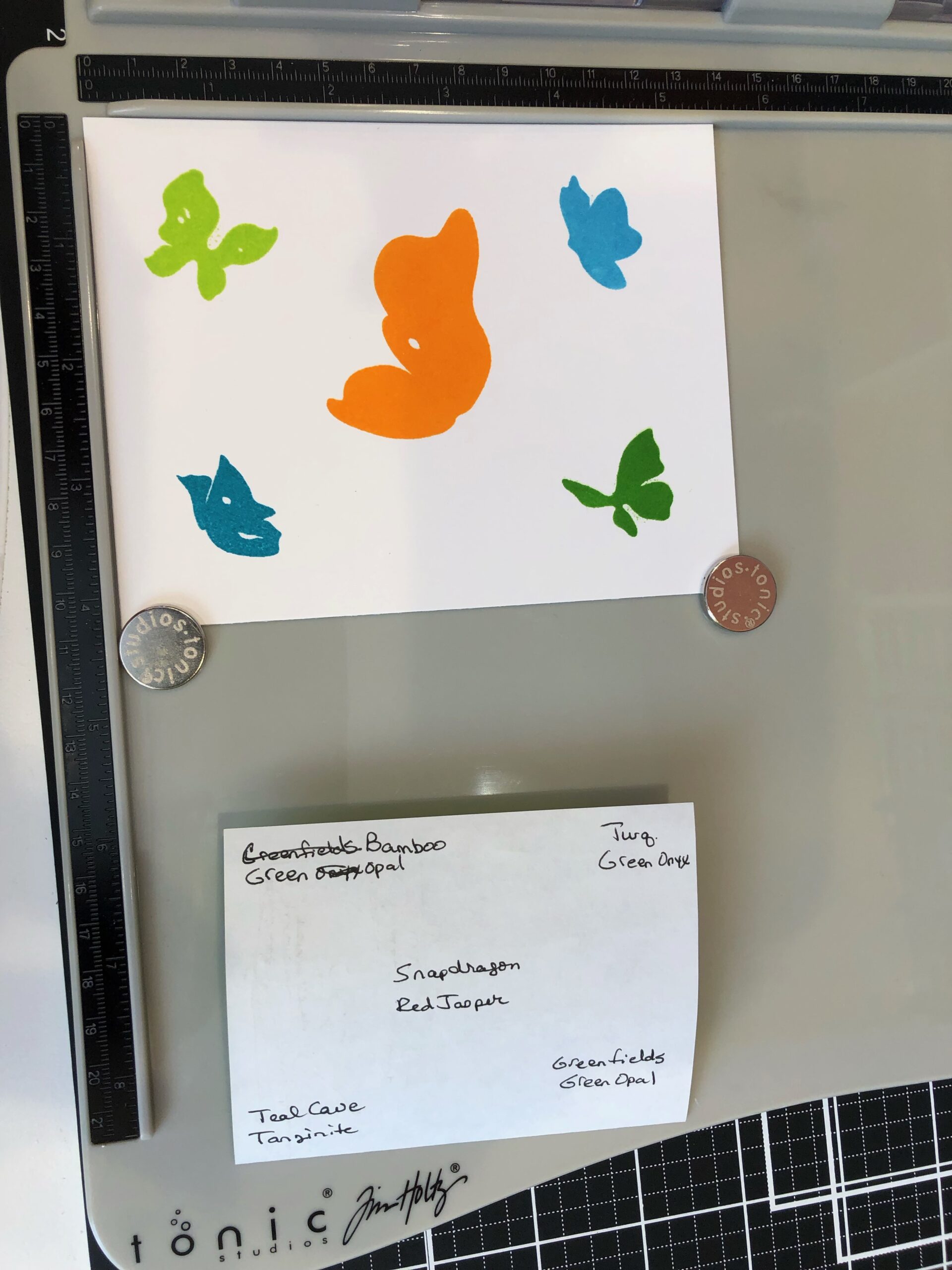 Let's get it together
I used my Cricut to cut the frame out of Stampin'Up Flirty Flamingo card stock and the hello out of Berry Burst. I cut and stacked several of the hellos for dimension. The card base was made from Berry Burst as well. The "HOW R U" part of the saying is from Altenew's Label of Love, and stamped in Bamboo on white card stock. Then the I went over the letters with a white gel pen to make them pop more. The sequins are a blend from Simon Says Stamp and the jewels around the edges are from Picket Fence Studios.
For the final assembly I glued my acetate sheet directly to the back of the frame, applied foam tape to the outer edges of the frame opening, placed sequins on my focal piece and carefully placed the frame on top.
Last thoughts
This was a super fun card to make, all of the bling and butterflies…what more could a crafty girl want? 🙂 Now I have all kinds of ideas for more shaker cards fluttering through my head.
Thank you for stopping and have a wonderful day!