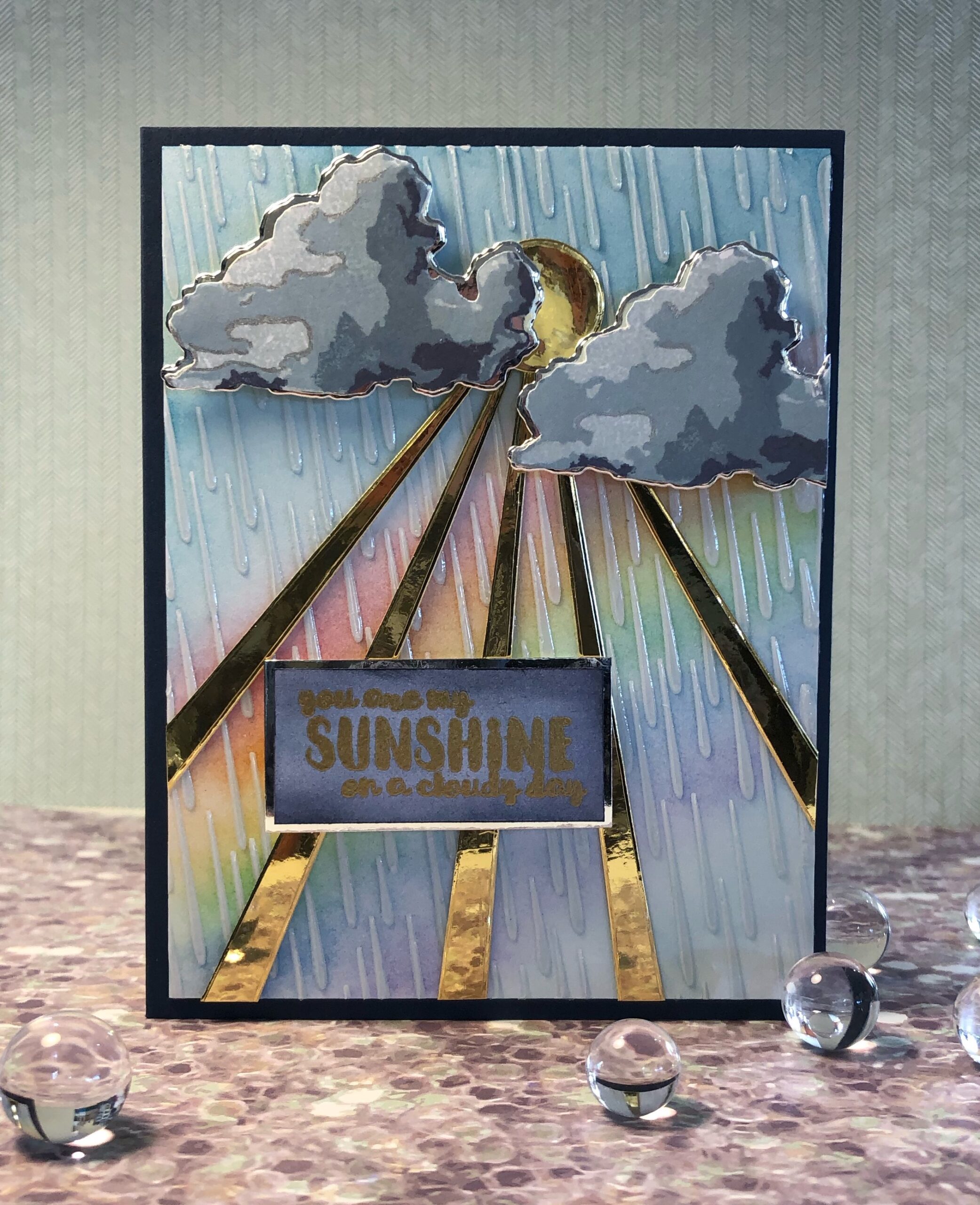 For my Sixth submission to the Altenew Educator Certification Program I chose the Celebration Stencil Techniques class taught by Laurel Beard. I enjoyed all of the lessons, but my favorite was lesson 2 about embossing paste. I have a bunch of embossing paste…a bunch (glitter paste, lunar paste, plain paste, clear paste, this paste, that paste, yadda yadda yadda). All this paste has been sitting in a bin beckoning me to use it, and I will admit, I was intimidated by it. I have wanted to start slathering it on everything but I think I was afraid to ruin something. So thank you, Laurel for giving my bin-o-paste a voice in my creative endeavors! 🙂
I decided to work with Altenew's Rain or Shine stamp and die set along with the Thunderstorm stencil. I took some time with paste and ink combos to see what worked the best. I tried Shimmery Goodness paste by The Crafter's Workshop mixed with Icy Water ink. It was pretty, but not what I was looking for. So I started swiping some other pastes on my workbook.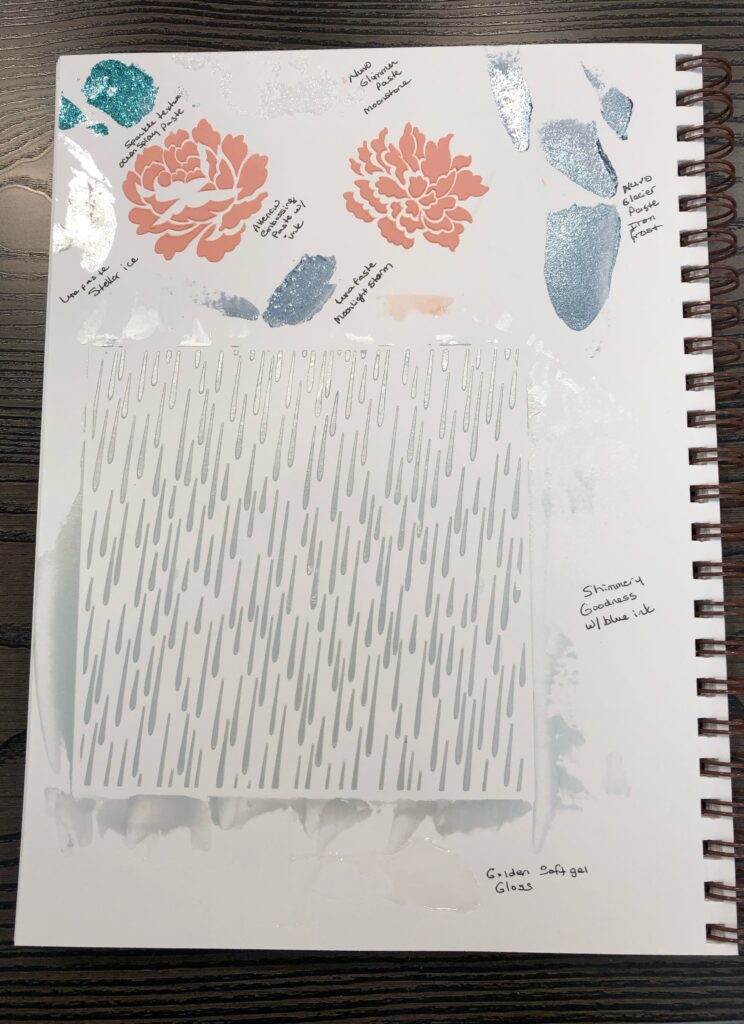 I found that Golden Mediums Soft Gel Gloss looked just like water, which was perfect.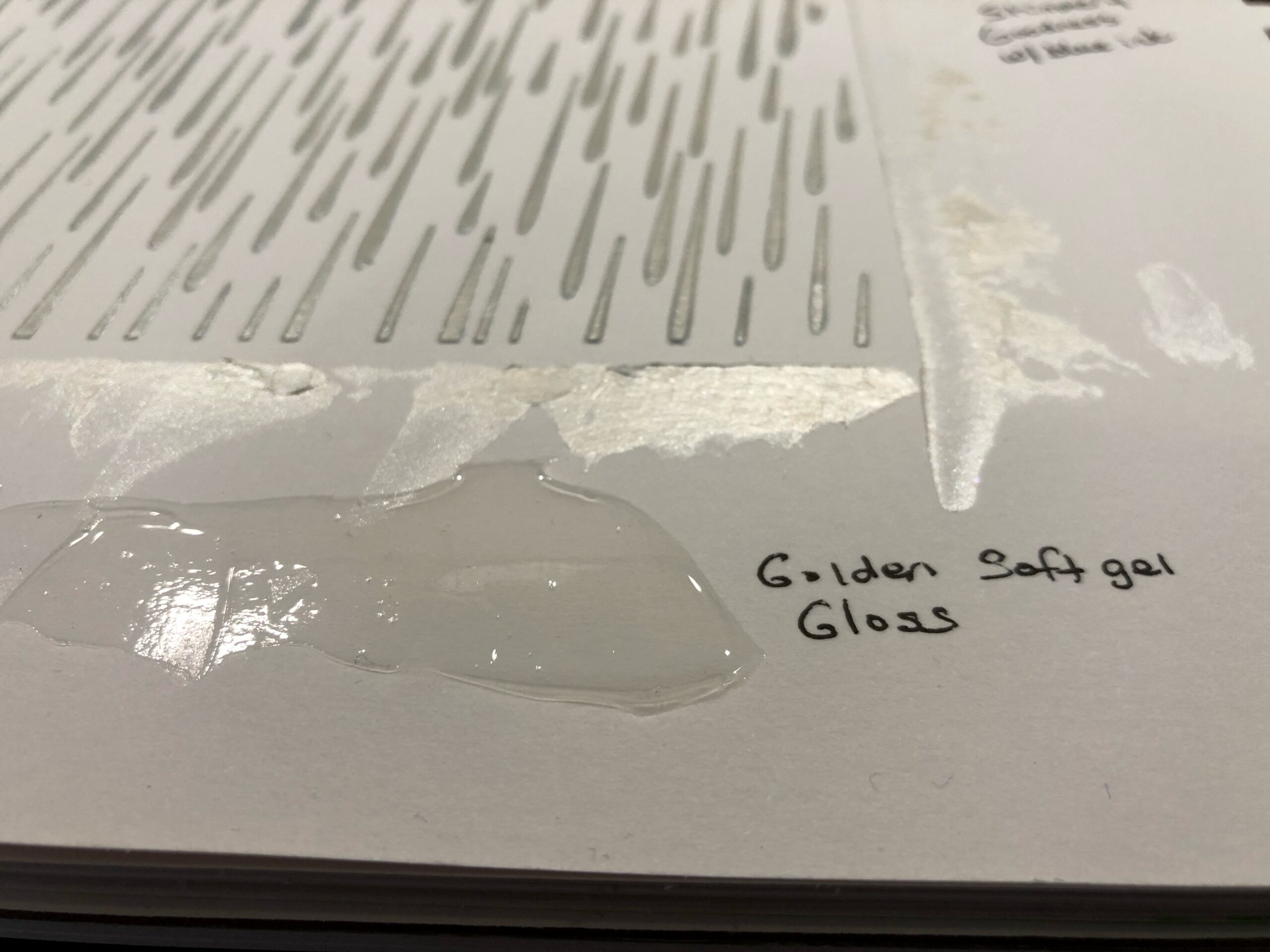 I mixed in some Icy Water ink and wallah…Rain.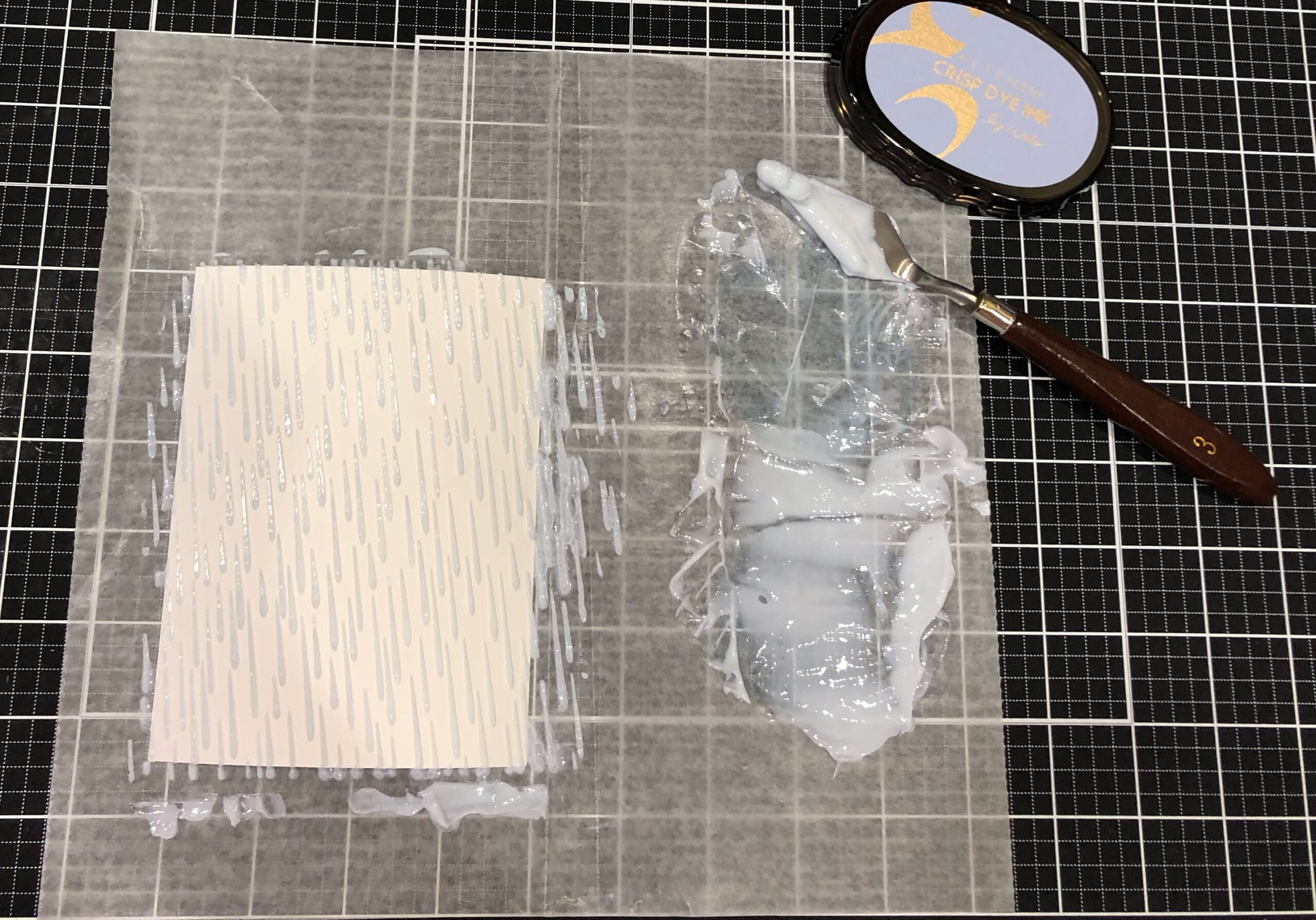 After the rain had dried (ha ha) I blended on the rainbow with Coral Berry, Marigold, Warm Sunshine, Sweet Leaf, Persian Blue, and Lavender Fields inks. Then blended on Dusk for the blue sky background.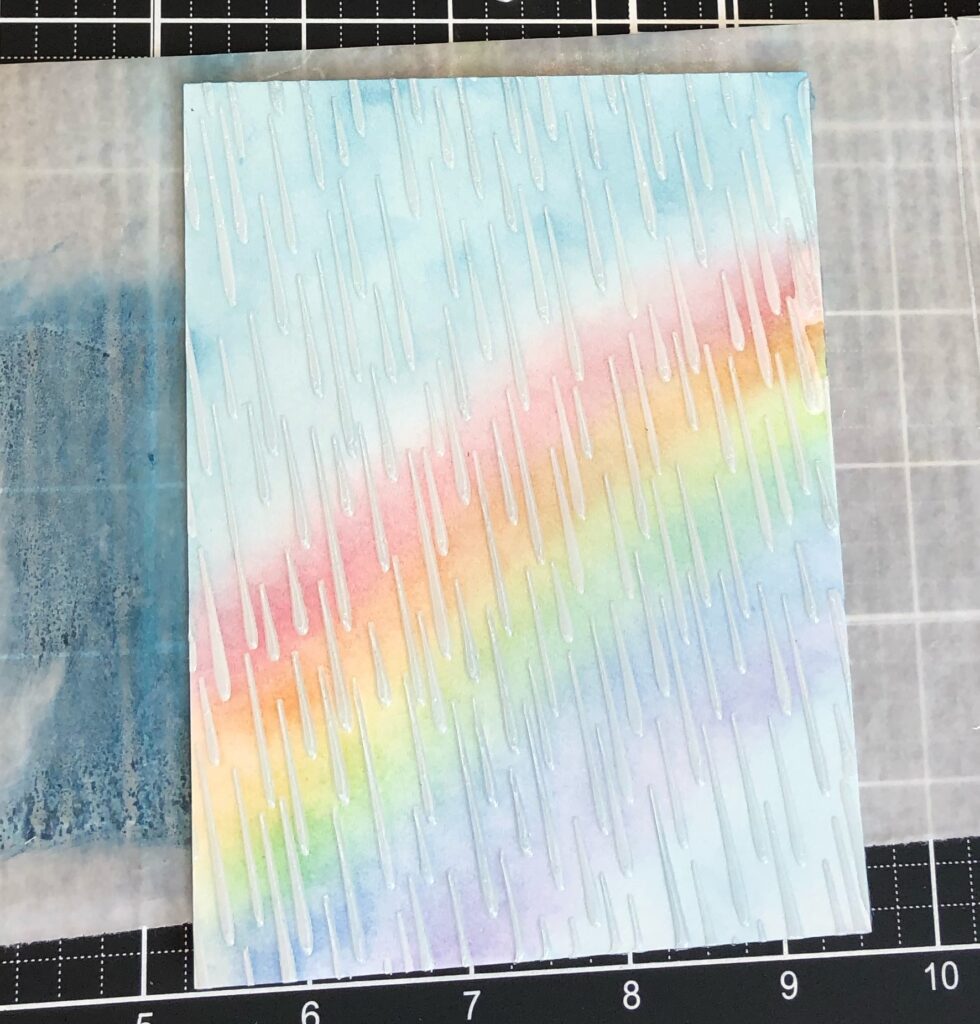 The clouds were stamped with Misty Morning, Cloudy Sky, Nimbus, and Dark Night inks and fussy cut just inside the inked area. I drew lines between some of the different shades of ink with Altenew's silver gel pen. Then I die cut some shiny silver cardstock using the cloud die to put the clouds on…silver lining!
The sun and sunbeams were die cut from shiny gold cardstock. 5 sunbeams looked the best.
I took a piece of scrap mixed media paper and blended on the same colors from the clouds, then used gold embossing powder for the saying. The saying was put on a layer of shiny silver cardstock to match the clouds.
After laying out all the elements and adhering them, I trimmed off the excess cloud and sunbeam pieces to make them flush with the card. I attached the focus piece on a card base made from dark blue cardstock.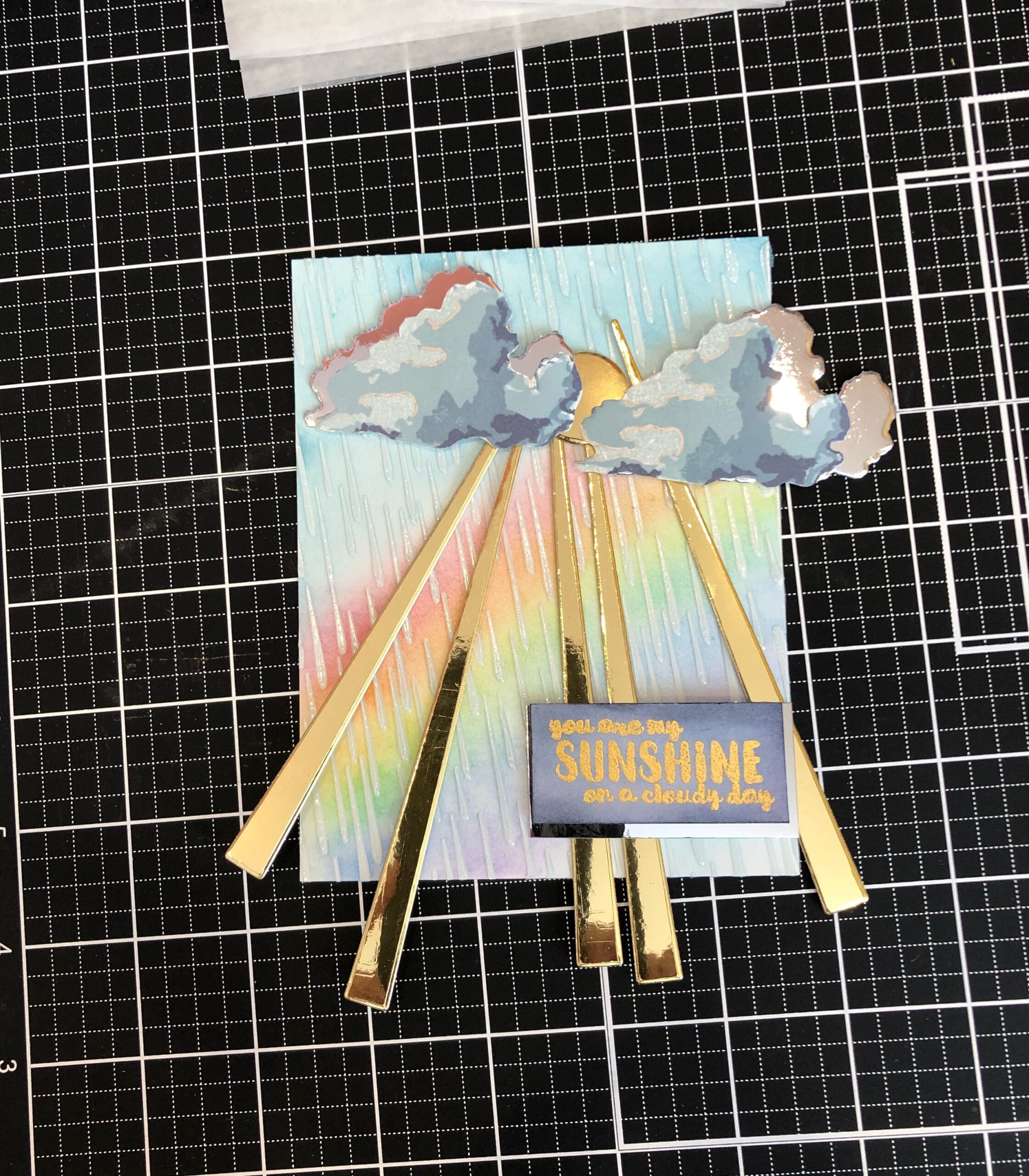 I have found great joy in all the classes from Altenew that I have watched. The wonderful instructors have gotten me out of some of my comfort zones and challenged me to try new things. Not to mention: use the new things I have gotten but am intimidated with or at a loss how to try. I am learning to be more creative and to just try stuff. I now lean more on my workbook for experimenting before attempting a finished design, and I think that's good.
Thank you for stopping by and have a wonderful, creative day! 🙂
Carol